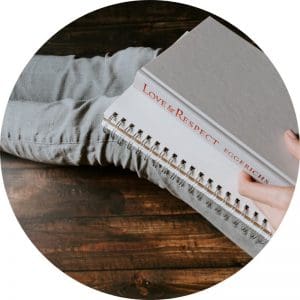 When I was a child, I used to spend most summers with my aunt. We used to go to amusement parks, have movie marathons and work outside in the garden. My favorite memories are the hours we spent together baking. She taught me how to sift flour, level off measuring cups, and stir each mixture with love and gentleness. Unluckily for me, I have an innate and tenacious sweet tooth. When I had to wait even a mere twenty-five minutes for chocolate-chip cookies to bake, it felt like torture. Their mouthwatering aromas teased my senses and I remember thinking "I want them now!". 
Although my love for fresh baked treats remains, my desires and temptations have become more complex. I desire meaningful friendships and intentional relationships. Society and social media often try to persuade us that quantity is more important than quality. We measure success and validation in the number of likes on a post, the number of followers on an account and the number of relationships we've had. I often feel tempted to let numbers define who I am and how much I'm worth. But I step back, breathe and remember from whom I am made. I connect with my small circle of close friends and family. They uplift and encourage me until I feel at peace again. These are the only influences I need to make me feel more powerful than any amount of subscribers could.  
If I could have told my twelve-year old self anything, it would be that good things take time. Waiting can be cumbersome, but when you reach the finish line, it's so worth it. If I had given in to my desires and taken the cookies out before their time, I would have eaten a half-baked cookie. It would have been unfulfilling, disappointing, and discouraging. I imagine those same reactions would occur if I entered into a half-baked relationship. Making a spiritual, physical, or emotional commitment to someone who doesn't value or respect you doesn't have to be the end of your story.
I want to challenge whoever is reading this today to think about your relationship desires. Are you willing to wait for the quality you deserve? The joy, satisfaction, and bliss that comes from waiting is much more fulfilling than anything half-baked. Below is a list of thought questions to help you.
What do I desire for my life? 

What attributes am I looking for?

What are my core values?

Where do I see this relationship heading?

What are my boundaries?
Caylah Awls is a senior at Ohio University studying applied nutrition with a biological sciences minor and a diabetes certificate.